'Go to' Female Voice Talent.

Claudia Profili, producer at the miami herald

I TRUST Lisa Lupari.

corey dissin, VP at propulsion media lab

Nobody does it BETTER.

Steve Sarner, President at Spotmasters Broadcast services

Quality and Professionalism.

Penn Arthur, at inhance Digital Corporation

Directable, and Dependable.

kurt kolb, owner/operator at speakeasy productions
Hear Audio
Listen to the complete range of Lisa Lupari's audio demos!
Lisa Lupari: Your "GO TO" Female Voice Talent!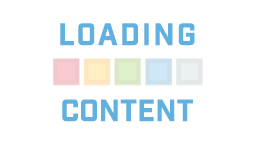 Lisa is a highly trained and experienced Voice Actor. With thousands of projects recorded or voiced for many of the world's leading brands, Lisa offers each client a level of unparalleled professionalism and unmatched versatility.
It is Lisa's mission to make life easier for her clients by voicing their copy with clarity, the correct attitude, tone, and practical intelligence.
Lisa can think on her feet, and she has great script interpretation. She takes direction like a pro, but most of all, she GETS IT.
You have heard her voice … whether in her personal or professional life Lisa is the same: She is a warm, kind, considerate and genuine person, and her audience hears and feels these characteristics in her voice and delivery.
Lisa also has retail enthusiasm that can make even the most laid back person get excited about your product. Lisa is your "Go To" voice when you need someone you can truly trust to deliver.
Clients and Services
Lisa's easy-going manner, her vocal range and her ability to take direction make possible a vast offering of voiceover and narration services, from commercial to television affiliate to educational materials, for starters …
Visit Lisa's client and services page for a more comprehensive list of services offered, and for a look at just a few of the clients that have trusted Lisa to be their voice.
Contact Lisa
Lisa is available for your free consultation today!
To contact Lisa by phone, just call 954-914-1767.
To reach Lisa by email, send your inquiry or request to lisa@lisalupari.com. You may also use the contact form.